Update Sept 25.
Please find the SAMHA practice schedule for all teams starting Sept 24.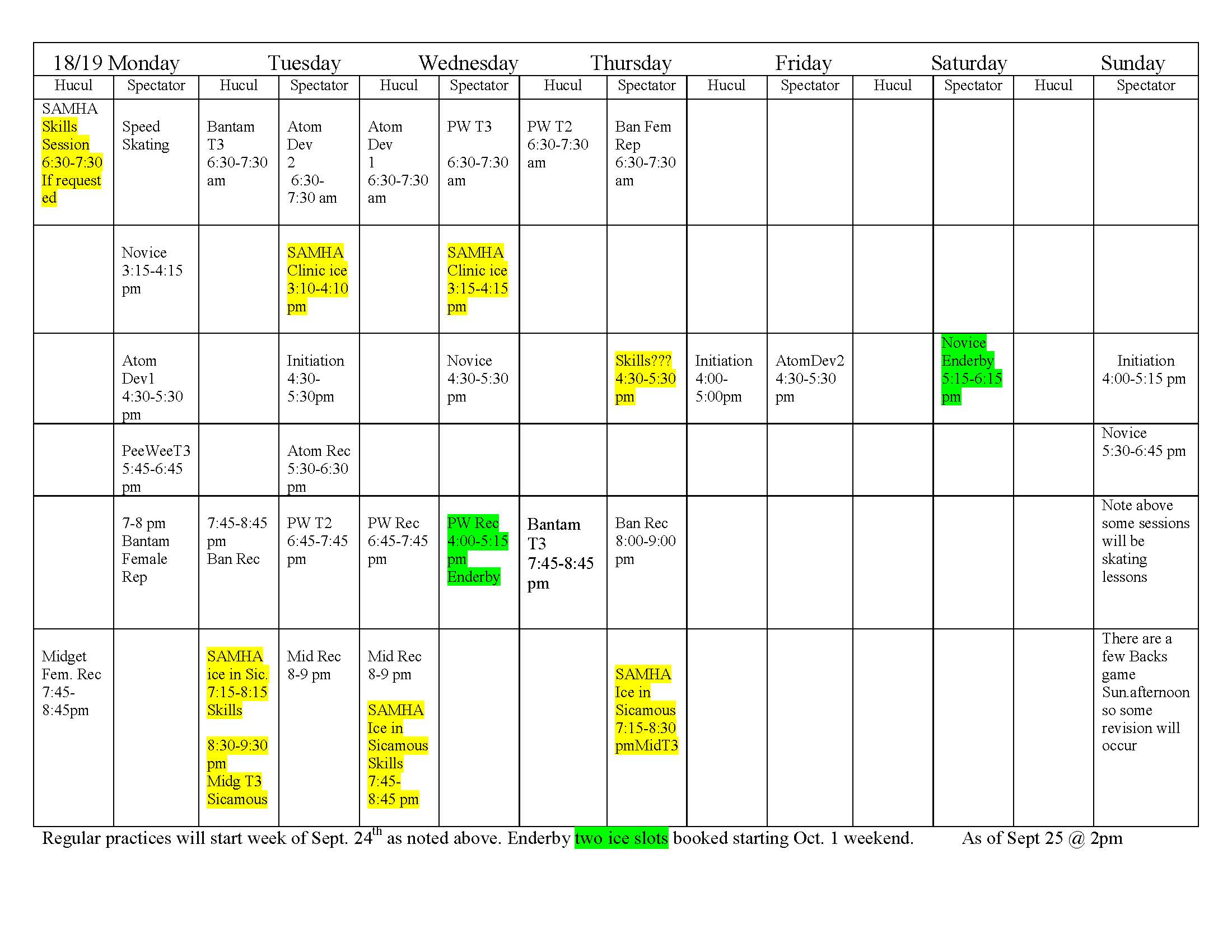 ---
The recreation players will be hitting the ice weekend of Sept. 21st. Division managers will be contacting all players to inform of their ice time.

Your contacts for each division are as follows:
---
Salmon Arm Minor Hockey Association 2018-19 update:
A. Registration: Printable registration forms are available here. There is no fee increases for the 2018-19 season. Complete payment plan must be received to be eligible for early bird discount.
If any player is new to the community, please download hard copy and bring in necessary paperwork to minor hockey office at Shaw Centre;
If any player is registering for the first time in minor hockey, note the special entry fee. Please bring in hard copy and other necessary documents including birth certificate; and

If any player is residing in an adjacent association and your home association has no team in category, please register by hard copy and bring in signed residential waiver form signed off by your president. Contact OMAHA office for any information regarding zone transfer requests.
B. Recreation Teams: All recreation teams will hit the ice on the Sept. 21st weekend. SAMHA is expecting to ice a midget female recreation team this year again.